USGC vs ECC Today's Match Prediction Who Will Win | European Cricket Series, Dresden 10 August 2020. European cricket series, Dresden 2020 series is on fire and we are here with another big match, this time USGC vs BECC match number-2. In our today match prediction, our experts will analyze both the teams with key players to focus. Also, we will tell you why one team will beat others in our match prediction.
USGC VS BECC- Who Will Win Today Match Prediction?| Expert Analysis
As far as the teams are concerned, both teams are rich in excellent all-rounder, batsman, and bowler. This is 100% sure that its gonna be very exciting because both teams have good players and they are well-balanced side and it seems that this match is going to be very interesting too.
Squads | Today Match Winner BECC vs USGC 
BECC: Berlin Eagles CC – Kashif Mahmood, Farhad Shinwari, Zahid Mahmood, Arsalan Khan, Chamila Bandara, Zeeshan Sahi, Younis Ahmadzai, Mohammad Shinwari, Aslamkhan Zadran, Khaliq Zaman, Bashar Khan, Saad Javed, Reuben Davies, Usman Hadi, Karan Singh, Nouman Stanikzai, Naser Hamed, Arshad Tausef, Habibullah Safi, Ali Abbass, Abdul Wajid, Mudassir Bacha, Omkar Patil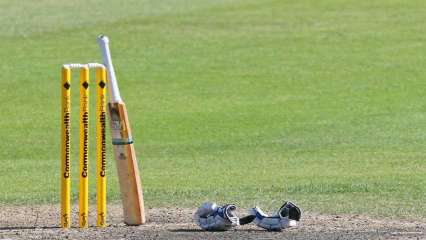 USGC: Sandeep Shivalingegowda, Arul Dinesh, Sibaji Roy, Gopinath Manoharan, Rajesh Nagaraja, Vishnu Srinivasan, Karthikeyan Manga, Rahulganapathi Mathavan, Naga Pawankumar, Ravi Prakash Singh, Sahith Reddy, Abdulsamad Stanikzai, Saeedullah Amarkheal, Varun Soraganvi, Abdul Basir, Mohammad Rubel, Akash Chougale, Adith Narayanan, Zakki Rezai, Balaji Venkatraj, Ananthu Ajikumar, Anand Vijayalakshmi
Today Cricket Match Prediction Tips | Key players BECC vs USGC T10 Match
Team: BECC
Key players:
If we consider the BECC team, these players will be on focus in today's match. All have the capacity to divert the match from the opponent.
B Khan is very good with the bat and ball too, so his contribution will be very crucial to his team. Taking early wickets will be his top priority.
Team: USGC
Key players:
A Basir (all-rounder)

A Stanikzai (all-rounder)

R Nagaraja(Batsman)
As far as the USGC team is concerned with cricket match prediction for today's match, above all three players are in great form in earlier series. A Stanikzai is a trump card for them because he has the ability to reverse the match with bat and ball too.
A Basir is an allrounder player and no doubt that he can perform well with bat and ball if the need arises and R Nagaraja is a very attacking batsman and have an ability to hit massive sixes. So from our experts, this team is the very strong side which comprises of good batsmen, bowler as well as an allrounder.
Who Will Win Today Match Prediction | USGC vs BECC 
As per our expert's cricket prediction for today's match, USG Chemnitz (USGC) is the today cricket match winner.
Key points:
They have good all-rounders.

USGC has good hitters in death overs.

Good bowling attack.

They have good batting unit

.
BECC vs USGC
European Cricket Series Match Info | Live Streaming
Date: Monday, 10 August 2020
Time: 2:30 PM IST, 9:00 AM GMT.
Live Streaming: Fancode | Fancode App
All European Cricket Series, Dresden match prediction
View All Today Match Prediction
tags- usgc vs becc who will win today match 10 August 2020, today match prediction who will win, today cricket match prediction, european cricket series 2020